Abstract
Multiple pieces of reclaimed pallet wood are sculpted into a lateral cerebrum and a gradient of burned wood visually represents a crisis among health care professionals.
Figure. Burnout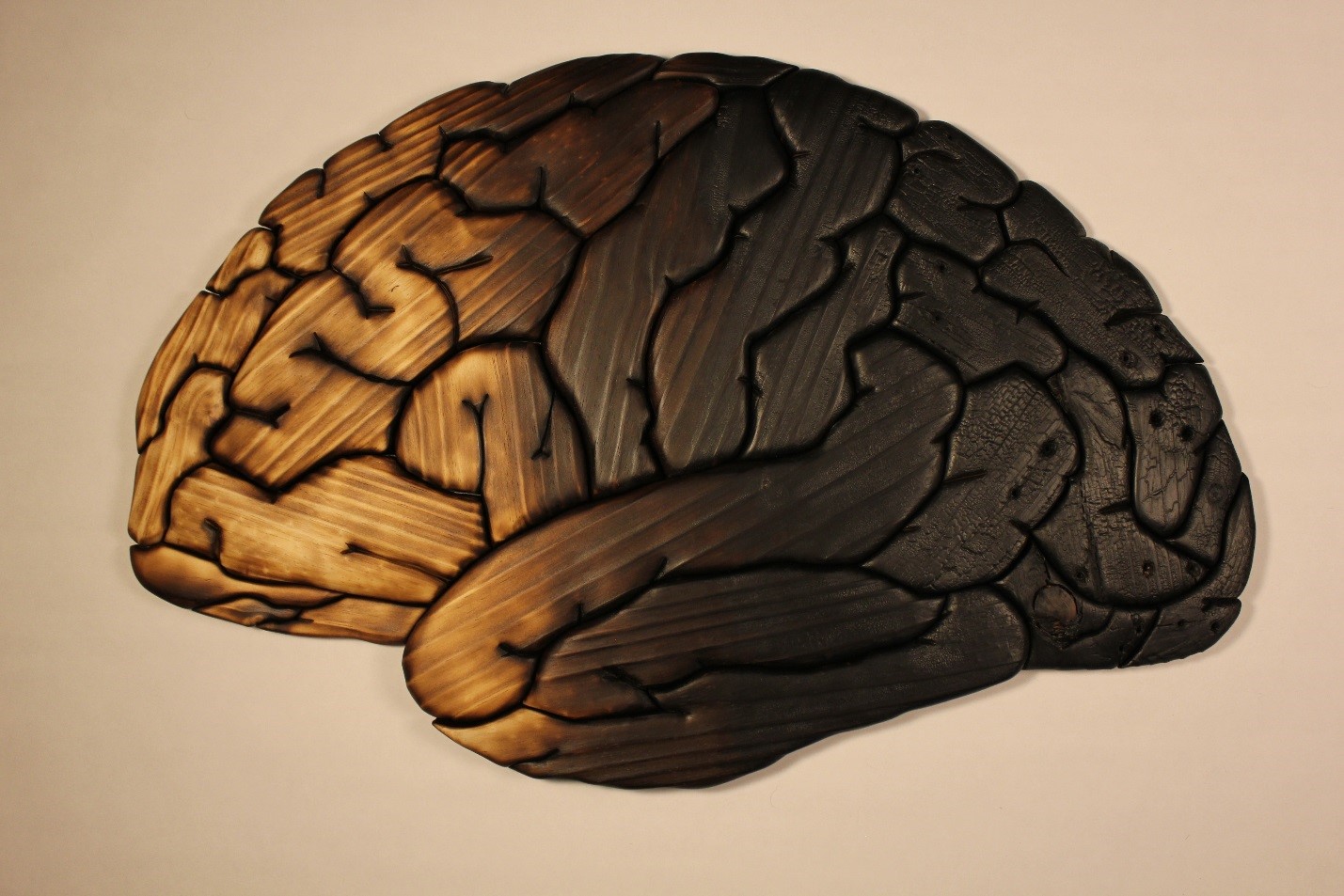 Media
Reclaimed pallet wood.
Caption
Like the wood of a tree, health professions students and practitioners grow stronger with each year of study and practice. Although wood is the strength and substance of a tree, allowing its branches and leaves to flourish despite harsh weather, wood also predisposes a tree to burn. Burnout is a metaphor for the emotional exhaustion, cynicism, and negligence that can engulf even the strongest students and clinicians.