Abstract
This comic compares a lack of price transparency in health care billing to psychic card readings.
Figure. Mystic Money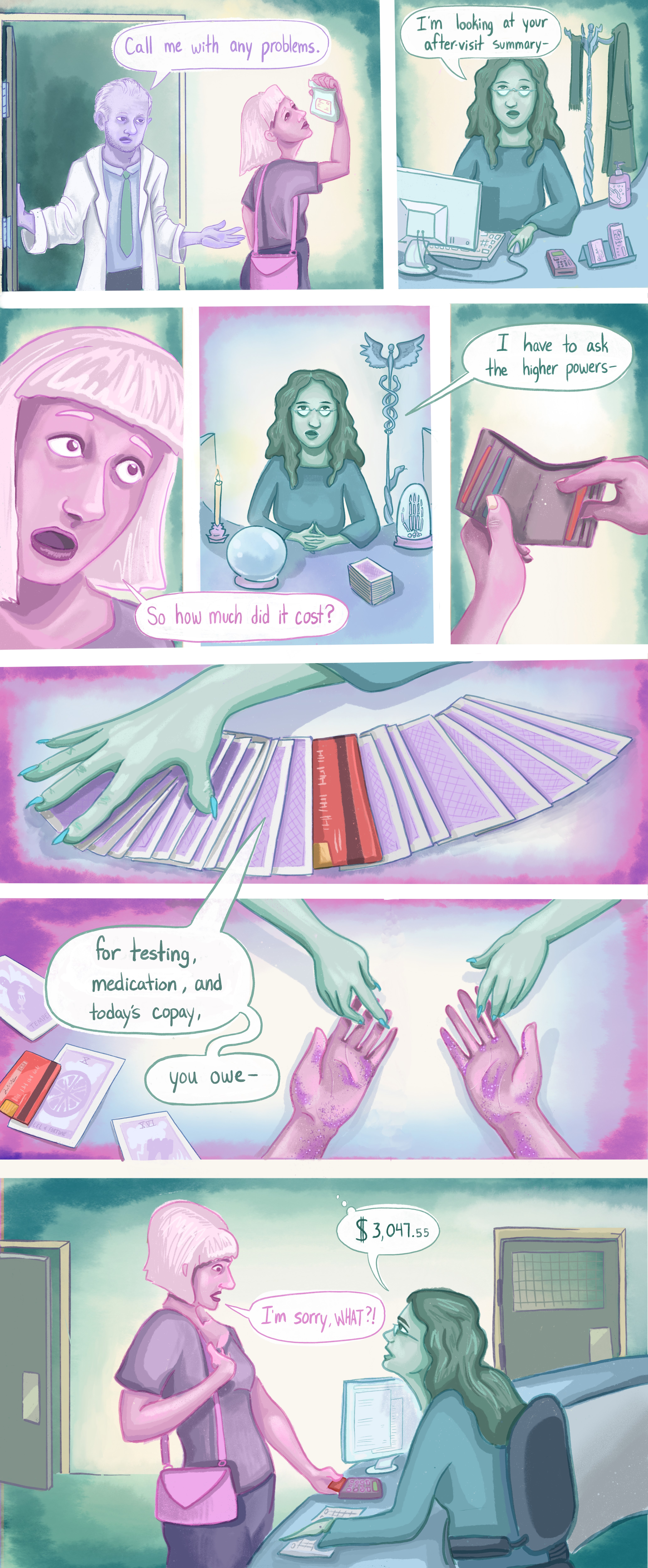 Media
Procreate®.
This comic shows how a lack of price transparency in health services is about as linked to value as a psychic Tarot card reading. As the patient leaves the clinic office, she sorts her credit cards for selection and payment; her environment alters mysteriously, transitioning the cards' roles and meanings. From a patient's perspective, in the current health care billing climate, is it possible that how much she'll be billed and how much her insurance covers will be anything but a surprise at the point of service? If it's reasonable to expect a rational relationship between health care services and their value, then perhaps surprises should be few, not routine.
Not only is the patient surprised by her expensive bill, but she struggles to understand how this amount was calculated. Pricing is not really transparent at all, with both patients and clinicians unaware of final costs until long after services have been rendered. From a patient's perspective, out-of-pocket costs are rarely itemized—or itemized clearly—and so are about as structured and straightforward as psychic readings.