Abstract
This drawing considers how sources of patient demand are also sources of light pollution in a room in which a clinician tries, in vain, to rest.
Figure. Lit, Unread, Unrested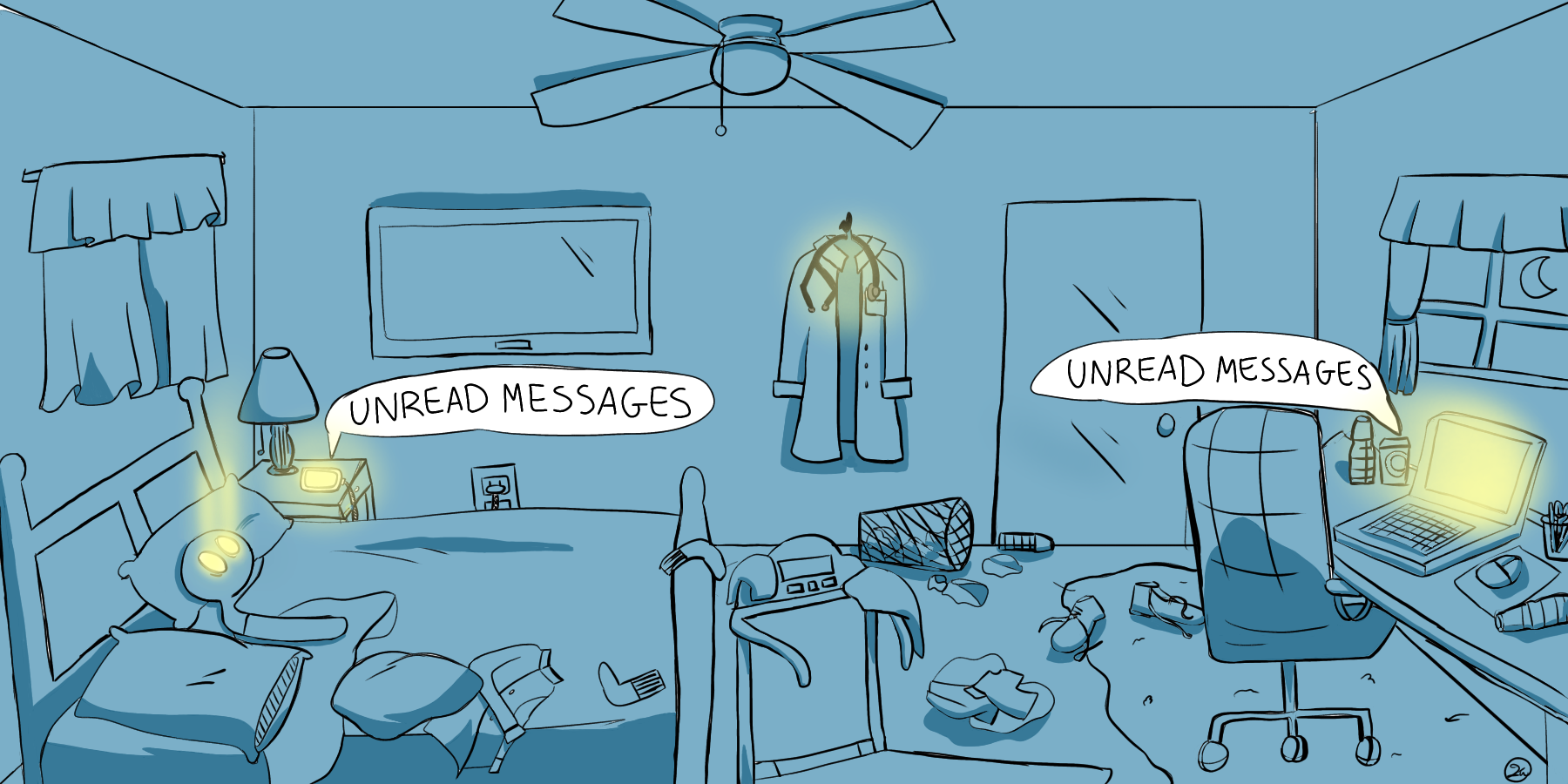 Media
Hand drawn, colored on digital medium with iPad app Ibispaint X.
Caption
This comic considers intersections between patients' internet-based access to their health and health care information and clinicians' duties to respond to online prompts and messages from patients. For instance, instead of visiting in person, a patient might ask a question or raise a concern—even about potentially life-threatening conditions that might demand immediate attention—via health care organizations' online messaging applications. Sources of light in the comic suggest this demand and its corresponding burden on clinicians.