Abstract
This drawing considers the importance of understanding history's role in contextualizing many patients' present-day health care experiences.
Figure. Bandage and Bondage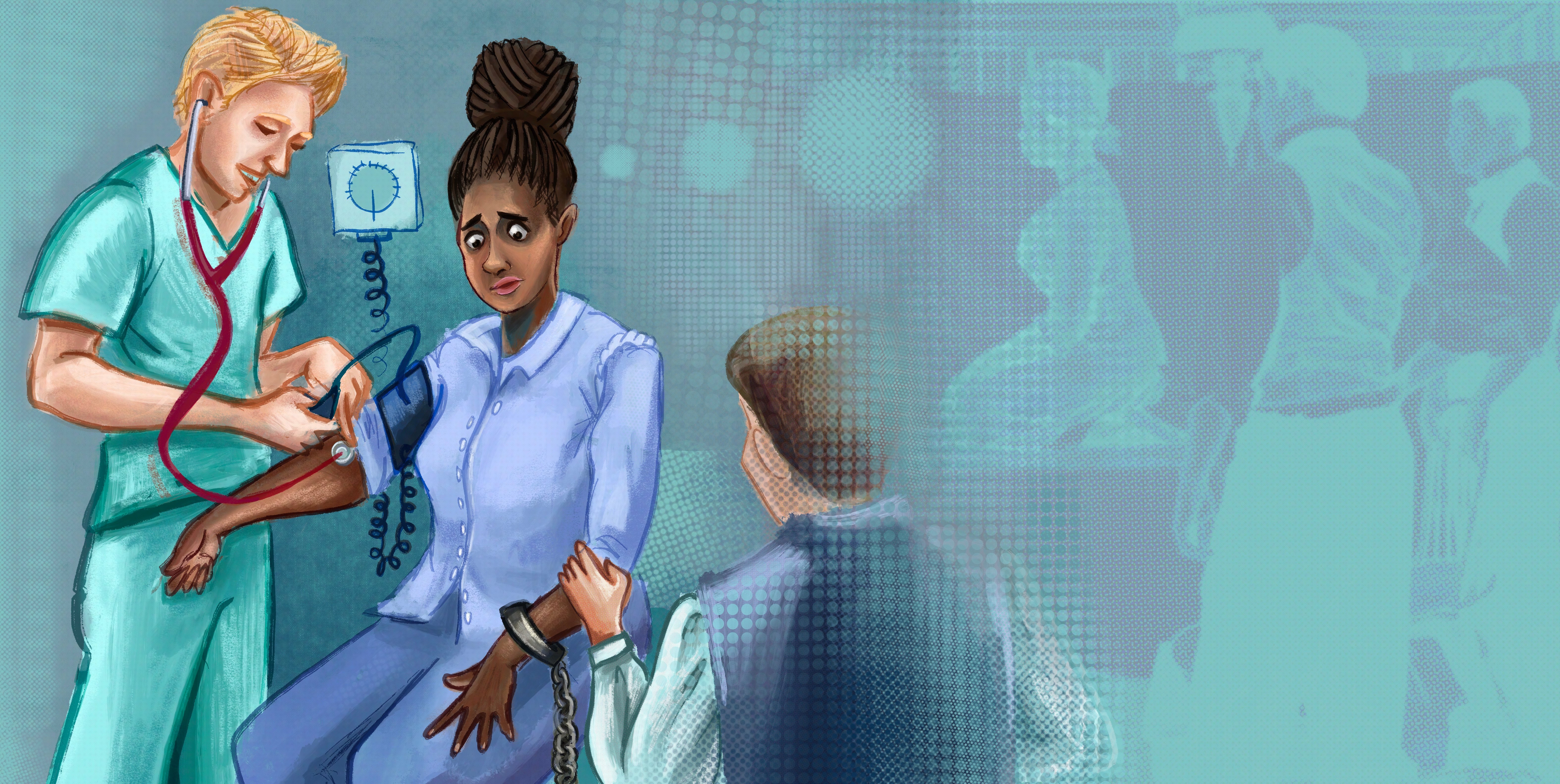 Media
Procreate®.
Perhaps the patient in this drawing recognizes her own place in a historical narrative. A well-intentioned nurse might have no idea about how constriction for blood pressure measurement could trigger transgenerational fear in an African American patient whose pulse beats in her arm like a drum, taking her back 200 years when Africans in bondage were medically abused.
James Marion Sims (1813-1833) is credited with being the "Father of American Gynecology,"1 although his victims—Anarcha, Betsey, Lucy, and more—have been largely unacknowledged.2 At right, this drawing echoes J. Marion Sims: Gynecologic Surgeon, a 1952 painting by Robert Thom,3 reminding viewers about forgotten "Mothers of Gynecology."4 Sims is also credited with inventing the modern-day speculum,1 which has not been significantly improved since the 1840s,5 as many women today can attest. Although racially diversifying practitioners won't solve structural inequity alone,6 a historically conscious clinician might empathize with patients of color.