Abstract
This digital self-portrait considers what pending loss of patients to a novel coronavirus (SARS-CoV-2) feels like. Your Move represents clinicians' struggles to help patients as a game of chess against death, who seems always one step ahead. The clinician is tired, and death is cheating, but giving up is not an option, no matter how bad his position on the board.
Figure. Your Move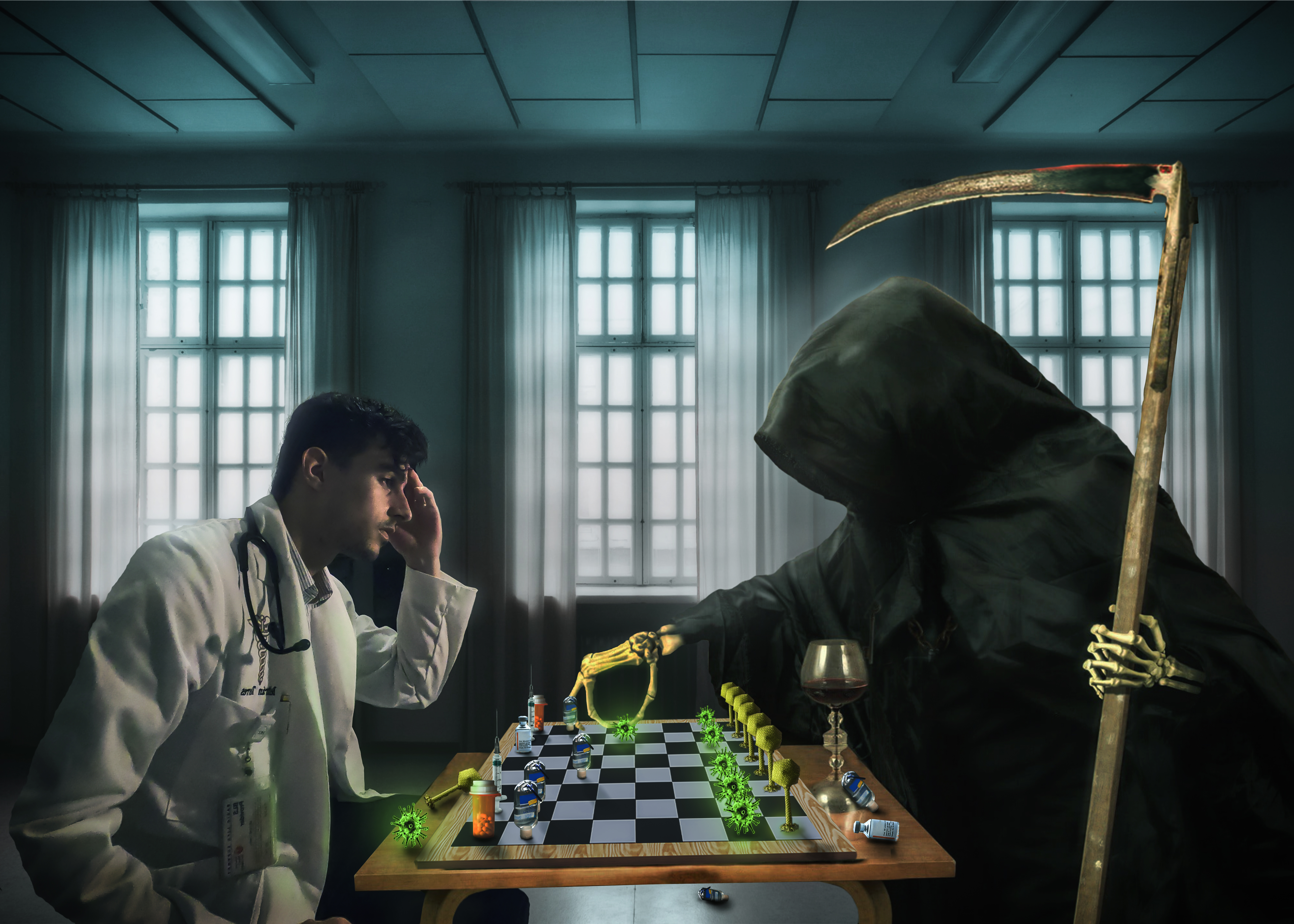 Media
Photoshop composite.
Caption
This self-portrait was created in Photoshop using brush tools to blend over 25 images and to modify light, shadow, and color gradations. Death's pawns include SARS-CoV-2 novel coronavirus proteins and are backed by bacteriophages. The physician deploys hand sanitizers, syringes, steroid vials, and prescription medications to try to win, but he lacks a queen; unavailability of a powerful tool, in most cases, will not position him well on the board to win against death. This game is probably lost. He keeps playing.